Accord Habitat, an emerging housing and construction company based at Kochi, is rooted in the ideals of two individuals driven by passion and experience in housing and construction.
With a combined experience of more than 2 decades and having proven themselves to be successful leaders in the past, both are on a mission to redefine the concept of comfortable living for those who seek it.
Adorable homes are built when an engineer who has been instrumental in the growth of one of Kerala's leading builders and a management graduate who runs a reputed family owned construction business join hands together for a shared vision.
Leadership Team
As a company rooted on passion towards Housing Industry, Accord Habitat takes great pride in the knowledge and professionalism of its Management and staff. Together our team delivers on our company's high standards of service excellence, industry partnership and quality consciousness. And here's our leadership team, who not only help us to set a direction to work efficiently, but also helps us to strive to be the best in the industry, especially when it comes to building adorable homes.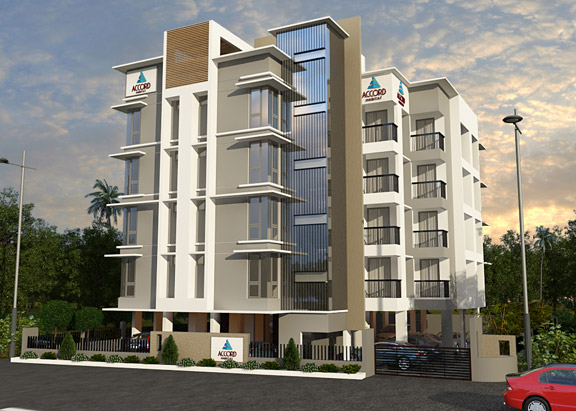 Managing Director
Arun, has been involved in the building and construction industry for over a decade. A management graduate by education, but a passionate entrepreneur who is running his family business successfully for years, Arun is applying his education in management with his extensive experience in the sector. Arun has demonstrated a proven ability to lead, plan, direct, coordinate and budget a wide variety of construction projects funded and owned by the Government of Kerala. His leadership capabilities were acknowledged when he was the University Union Chairman, during his student life. He has already established a reputation of finishing projects on time, and under budget.
Hormise Issac Vithayathil
Director
Hormise, an engineer by profession, brings an experience of close to a decade to the Housing industry .He was the Head ofa key Department of one of the leading CRISIL rated builders in Kerala, and his expertise lies in his strength to develop and maintain lasting relationships with existing and potential clients. Hormise's management style emphasizes teamwork, innovation and communication which in turn enable his team to identify and enter new markets with ease. He actively participates in all the aspects of the management; including strategic and tactical business planning to operational decision making, corporate policies and procedures to staffing and training. Hormise was once the finalist of the Indian Civil Services Exam, and little wonder that this former Engineering College Union General Secretary and Arts Club Secretary constantly displayed his ability to monitor each and every aspects of the output and has been instrumental in the growth of his previous company from an early stage itself.